Mamma Mia kvíz: Mennyire ismered a filmet? Töltsd ki a kvízt és lássuk, hány pontot szerezel?
Ha szereted az ABBA slágereit, akkor biztosan láttad a Mamma Mia című filmet is. 10 kérdéses kvízünkell most letesztelheted a tudásod. Lássuk, tudod-e ki-kicsoda és milyen számok hangzottak el a film alatt?
Annak aki a Facebook csoportunk tagja, ez könnyen fog menni, hisz sokat játszunk, kérdezünk. Ha nem vagy tag gyere, csatlakozz és játssz velünk egy nagyon szuper közösségben.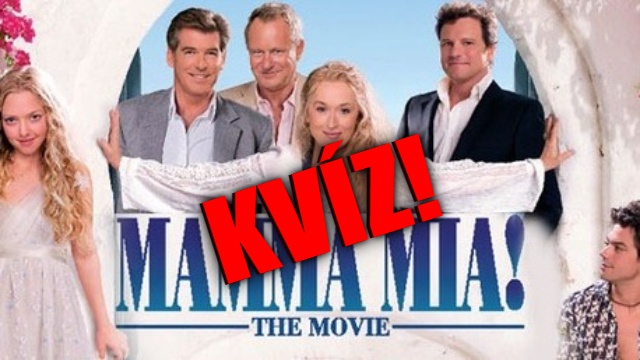 Készen állsz?
Melyik dalt énekli el a Donna and the Dynamos Sophie lánybúcsúján?
Kihez megy feleségül Donna a film végén?
Ki énekli a Honey, Honey című dalt?
Milyen nemzetiségű Harry Bright?
Donna melyik exe lett kalandor és író?
Melyik két dal hallható a film legvégén?
Jöhet a következő?