Ebben a kvízben logikai fejtörőkkel teszünk próbára! Sok sikert és jó szórakozást hozzá!
Annak aki a Facebook csoportunk tagja, ez könnyen fog menni, hisz sokat játszunk, kérdezünk. Ha nem vagy tag gyere, csatlakozz és játssz velünk egy nagyon szuper közösségben.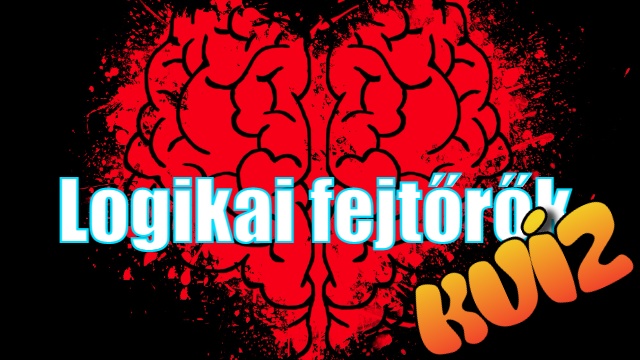 Készen állsz?
Ha egy műveletsorban vegyesen vannak az alapműveletek, először a szorzásokat és osztásokat, majd az összevonásokat és a kivonásokat végezzük el balról jobbra.
Gombóc Artur születésnapjára 2 epres, 3 málnás, 4 mogyorós és 5 rizses csokoládét kapott Picurtól, amelyek közül négyet azonnal megevett. Melyik állítás igaz biztosan a megmaradt csokoládékra?
Egy tavirózsa minden nap kétszeresére nő, így 16 nap alatt növi be a tisztáson lévő kis tavat. Hány nap alatt növi be a tó felét?
Egy ember készít valamit, de sokkal többet el tudna adni belőle, ha az emberek idősebbnek vallanák magukat. Nem cigaretta és nem alkohol. Mi lehet az?
Egy pingpong ütő és a labda együtt 110 Ft-ba kerül. Az ütő 100 Ft-tal több mint a labda. Mennyibe kerül az ütő és a labda külön-külön?
Egy sötét szobában egy petróleumlámpa és egy vaskályha van. A szobában egy férfi áll, gyufával a kezében. Mit fog először meggyújtani?
5+1 logikai fejtörő kvíz. Vajon tudod mind? Teszteld a logikád!
Jöhet a következő?