Igaz, vagy hamis kvíz! Teszteld magad az általános tudáspróbánkkal!
Igaz vagy hamis? Sikerrel veszed a tudáspróbánk? Kvízünkből kiderül!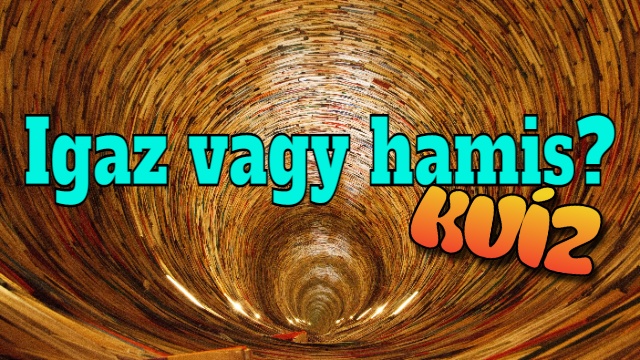 Készen állsz?
Az "Aranyhaj és a nagy gubanc" című animációs filmet a DreamWorks stúdió készítette.
Az "Aranyhaj és a nagy gubanc" című animációs film, egyike a The Walt Disney Company egész estés rajzfilmjeinek.
Petra (Nepál), a Magas-Himalája sziklái között megbúvó egykori karavánközpont egy arab néptörzs, a beduinok virágzó fővárosa volt.
Petra (görögül "szikla"), romváros Jordániában. A sivatag sziklái között megbúvó egykori karavánközpont egy arab néptörzs, a nabateusok virágzó fővárosa volt. A 7.századtól hanyatlásnak indult, fokozatosan elnéptelenedett és csupán a beduin pásztorok tudtak létezéséről. Utolsó európai látogatói a keresztes lovagok voltak, majd 1812-ben Jean Louis Burckhardt svájci felfedező egyik útja során kalandos körülmények között ismét rátalált. A sziklából kifaragott város romjai, hatalmas sírtemplomai és varázslatos természeti környezete egyedülálló komplexumot alkotnak. Petra 1985 óta az UNESCO kulturális világörökségi helyszíneinek egyike. (Rózsavörös város – feleannyi idős, mint az örökkévalóság John William Burgon)
A "Pipacsvirágzás"(1873) Pablo Picasso egyik leghíresebb festménye.
Pipacsvirágzás, 1873, Musée d'Orsay, Párizs - Claude Monet festménye
Ha az európai homár elveszíti egyik végtagját, a hiányzó végtag idővel visszanő. Csakúgy, mint a gyík esetében, amikor "szorult" helyzetben érzi magát, akkor egyszerűen megválik a farkától, így megmenekülhet.
Autotómia (A szó görög eredetű: auto=saját, tomia=elválasztás), vagy más néven az önamputáció egy olyan aktus, amikor egy állat önként megválik valamely szervétől. Ezt a képességet általában védekezéskor alkalmazzák, hogy kijátsszák az őket megtámadó ragadozót. Az elveszett testrész később regenerálódik, újra kinő.
Világunkat felépítő alapelemek vagy őselemek: a föld, a tűz, a víz és a levegő, valamint az ötödik elem, a kvinta esszencia – több alkimistánál éter.
Passuth László "Aranyködben fáznak az istenek" című regényének eredeti megjelenési éve 1964. Színhelye az újjászülető nemzetközi nagyváros, az a Róma. A regényben Bakócz Tamás pápajelöltként érkezik az Örök Városába – 1514-re s a közeledő Mohácsra kell gondolnunk.
Az egyik barátom a következő svéd filmet ajánlotta: "A százéves ember, akit megismert a világ". Igaza volt? Meg fogom így találni, ha rákeresek?
A film helyes címe: "A százéves ember, aki kimászott az ablakon és eltűnt" svéd vígjáték, 114 perc, 2013 - Allan Karlsson egy csendes svéd nyugdíjasotthon lakója. A századik születésnapja alkalmából a személyzet születésnapi partit szervez számára. A polgármester, az emberek, a sajtó lelkesen várják a bejáratnál, ám Allannek semmi kedve a felhajtáshoz. Helyette kimászik hátul az ablakon, és világgá indul egy szál papucsban. Alan, aki mozgalmas életet élt, és olyan barátai voltak, mint Sztálin, Churchill és Mao, a szökése után élete utolsó, legizgalmasabb kalandjába csöppen.
A híres agyaghadsereg az első kínai császár, Csin Si Huang-ti sírhelyét "őrzi", A figurák magassága 184–197 centiméter között változik, attól függően, hogy milyen szerepet töltöttek be a hadseregben a legmagasabbak a tábornokok.
A Neptunusz a Naptól számítva a nyolcadik, legkülső bolygó a Naprendszerben.
Csillagrendszerünk négy óriásbolygója közül a méretét tekintve az utolsó, a tömegét nézve viszont az Uránusz megelőzve a harmadik legnagyobb. Színe miatt Neptunusról, a tengerek római istenéről nevezték el. Jele az isten háromágú szigonyát jelképez. 14 ismert holdja van, ezek közül a két ismertebb a Nereida és a Triton.
A képen a Manchester City focicsapat logója látható.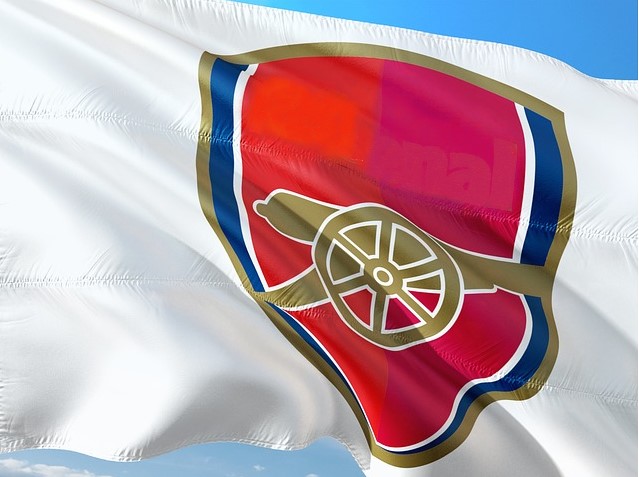 A képen az Arsenal focicsapat logója látható.
Kvíz: Igaz, vagy hamis? Teszteld magad az általános tudáspróbánkkal!
Jöhet a következő?