Tudáspróba kvíz: Teszteld a tudásod ezzel a 8 kérdéses történelem villámkvízzel! Lássuk, sikerül-e?
Történelmi tudáspróba kvízünkkel most letesztelheted, vajon tudod-e meddig épült a pisai ferde torony, illetve mikor kaptak a világon először szavazati jogot a nők? Lássuk, tudod-e a jó válaszokat?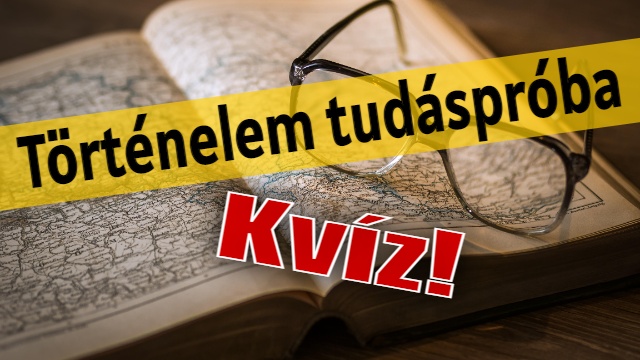 Készen állsz?
Mikor tiltották be Angliában a rabszolgakereskedelmet?
Mikor hódították meg a Mont Blanc-t legelőször?
Melyik évben kaptak a világon legelőször szavazati jogot a nők?
Hol kaptak először a világban szavazati jogot a nők?
Mikor festette Leonardo da Vinci a Mona Lisa-t?
Mikor vezették be Magyarországon az általános, titkos és egyenlő választójogot, ahol a korhatár férfiaknál és nőknél is egyaránt 20 év volt.
A katolikus országokban mikor vezették be a Gergely naptárt?
Hány év alatt építették meg a pisai ferde tornyot?
Közel 200 évig építették és aztán eldőlt...
Tudáspróba - választásos mindenes
Láttad már a napi feladatainkat? Játssz velünk, és teszteld le a tudásod matekból, irodalomból, filmekből és még rengeteg egyéb témából egy-egy gyors kérdéssel.