Napi érdekességek: Te el tudod képzelni, hogy a világ leggyorsabb repülője több mint 11.000 km/órával hasított?
A legtöbb ember ámulatba esik attól, hogy egy közönséges utasszállítóval milyen gyorsan el tudunk jutni egyik pontból a másikba, hisz akár 900 km/órával is közlekedhet. Ha azonban ez nagy teljesítménynek tűnik, mit szólnánk egy hiperszonikus repülőgéphez?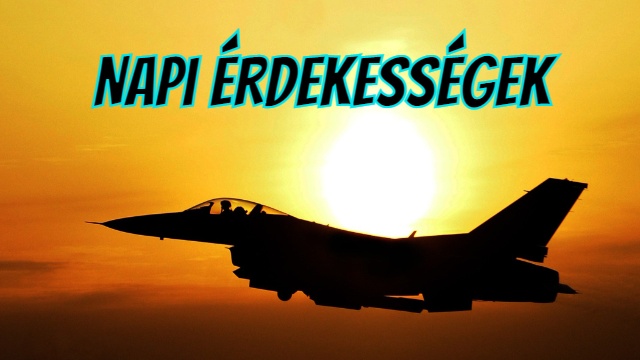 A világ leggyorsabb repülője címet a Boeing X-43A nyerte el és be is került vele a Guinness Rekordok Könyvébe. Az X-43A a NASA Hyper-X programjának volt a része, de nem egy egyszerű repülőről volt szó, hanem egy hiperszonikus kísérleti példányról, ami sugárhajtóműre épült. Annak érdekében, hogy ilyen extrém sebességre gyorsíthassák, az X-43A-at egy Pegasus rakétával kombinálták. Ez alaposan felpörgette a több mint 3 méter hosszú és 1,5 méter széles boeingot, ami aztán levált a NASA NB-52B bombázó aljáról és önállóan száguldott tovább.
2001-ben a tesztsorozat első jelöltje nem futott be túl fényes karriert, ugyanis csak alig pár másodpercig tudott a levegőben maradni, mivel meghibásodott és elszállt felette az irányítás. 2004-ben a második tesztnél a Pegasus már kb. 29 ezer méteres magasságban lőtte ki a boeingot, ami 7456 km/órára tudott gyorsulni – már ez is hétszerese a hangsebességnek. Az X-43A harmadik változata pedig ugyanez év novemberében már új sebességrekordot állított fel, amikor egy módosított Pegasus rakétával kelt útra: 11,854 km/órával (!) hasított több mint 33 ezer méteres magasságban.
Aggodalomra azonban semmi ok, a NASA X-43A-t pilóta nélkül indították útjára. A járgány ilyen repülési sebessége ugyanis abszolút elfogadhatatlan lett volna az ember számára. Egyéb érdekességek, hogy biztonsági okok miatt a tesztrepülésre a Csendes-óceán felett került sor, így néhány másodperces kilövés majd siklás után, a boeingok a vízbe landoltak.